Lawyers are strong, intelligent professionals. 
Very often we've got the career, family, nice house, decent income, but experience failing mental health and a poor sense of well-being.  
Have you spent years climbing the ladder, striving to be the "go to" person for your clients and the person your team looks to for answers?
But in clocking up all that chargeable time maybe you've missed school plays, dinner dates and family gatherings.  Do you manage to have conversations with your spouses that doesn't involve negotiating who's paying the cleaner or picking up the kids from school?
Lawyers have a larger dose of the "perfectionist" gene than you'll see in many other professions. We feel as though we must be the one who gets everything done, meets deadlines, gets the kids to school and has a week's worth of frozen dinners ready? (Or feels like you should be doing all of that?) 
This is leading us to higher and higher levels of burnout, stress related absence, ill health, not feeling able to pursue that promotion or new role, and even leaving the profession we've worked so hard to join. 
So you reach for a glass of wine.
But you know, that another glass of wine isn't going to stop you waking in the middle of the night worrying about money, your relationship or whether you've washed the school uniforms.
So you book another holiday.
But you know a holiday isn't going to stop you worrying about all those unread emails, and the inevitability of falling even further behind with your work and responsibilities.
So you try yoga or golf.
But instead of being 'time out', it feels like yet another thing on your endless to do list. You stay on the treadmill trying to keep everything moving, but any moment you are going to crash in a heap.
As aspiring young lawyers we thought we could have it all.. the career, the family, the lifestyle.
Externally maybe you laugh at having been sold a pipe dream, being told we could have it all, but deep down you wonder whether it's only you who is struggling to keep the plates spinning and unsure how/if anything can be different.
Do you feel you don't have an identity outside of your career? Can you remember what hobbies you used to enjoy?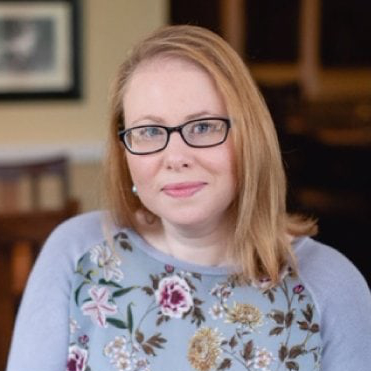 A lawyer, corporate trainer, speaker, business owner, wife and mum to three amazing boys.
I know what it's like to wonder what's missing when on paper life looks pretty perfect.  By the age of 35 I'd achieved more than I'd ever expected. 
The dream house, supportive husband, (then) two beautiful boys, and a successful legal business.  But, I felt like I was letting everyone down, including myself. I thought I was living my dream, but I didn't sleep well at night, was starting to suffer from the symptoms of chronic stress and I certainly didn't feel happy. 
So my search for better health and more happiness began. The answer doesn't have to be heading off to an ashram or giving up on careers or businesses. 
By weaving some basic and manageable steps into everyday, I was able to start showing up happier and healthier, and even business grew. 
I remember the comments from my legal colleagues about how calm and "zen" I was under pressure. It felt like a real turning point as I knew it wasn't a front, I actually felt like that underneath! 
Where I thought I would be leaving my legal career behind, I'm now more invested than ever and growing my property practice alongside my training & coaching.
It's my mission to provide bespoke personalised support to indiviudals, firms and organisations who value mental health and wellbeing. 
Happiness impacts upon productivity by more than 12%.  It's certainly in the best interests organisations to have an authentic and powerful system in place for the improvement of mental health and wellbeing of everyone in the business. 
I believe it will take a combined effort from both firms and individuals taking control of their own lives, that will make a difference to the health and happiness of our profession.  
That's what Authentically Speaking is all about!
I'd love to speak to you about how we could work together to provide a training, coaching and support solution that suits you personally or your organisation or team. 
Please drop me an email to Hannah@authenticallyspeaking.co.uk
In the meantime please feel free to have a look at the Guides and Mini Course available under the For Lawyers Menu.  
In these challenging times of 2020/21 so far, I am personally very grateful to have the support of two amazing business coaches, JT Foxx and Jessica Lorimer. 
They have been so supportive of their clients throughout these challenging times for business owners, and have inspired me to do the same.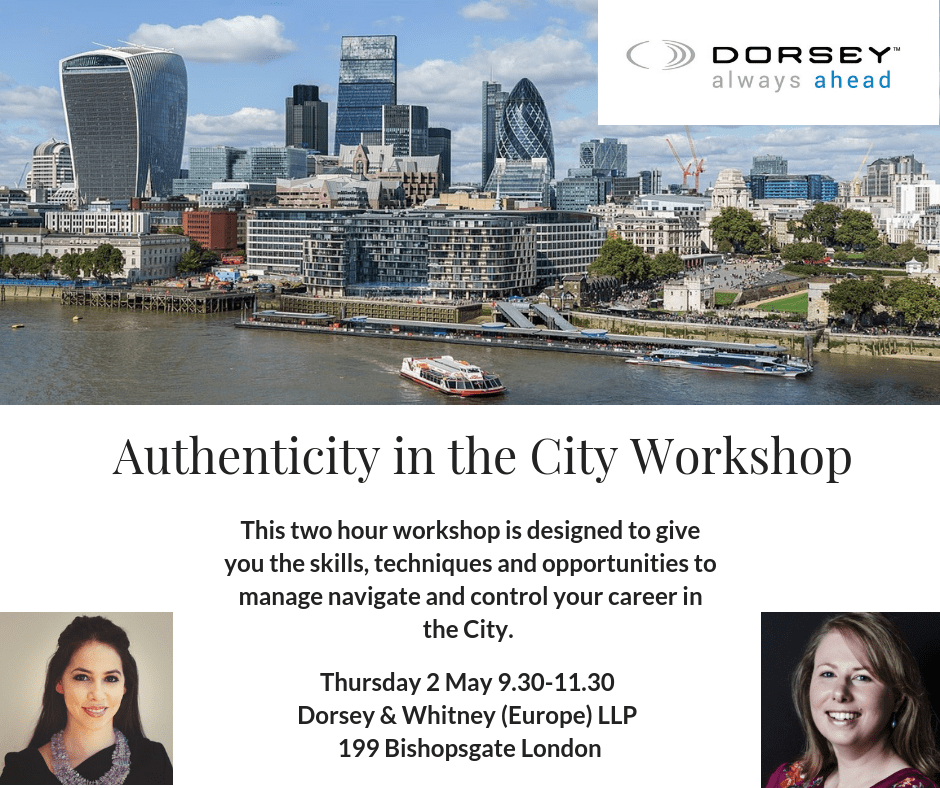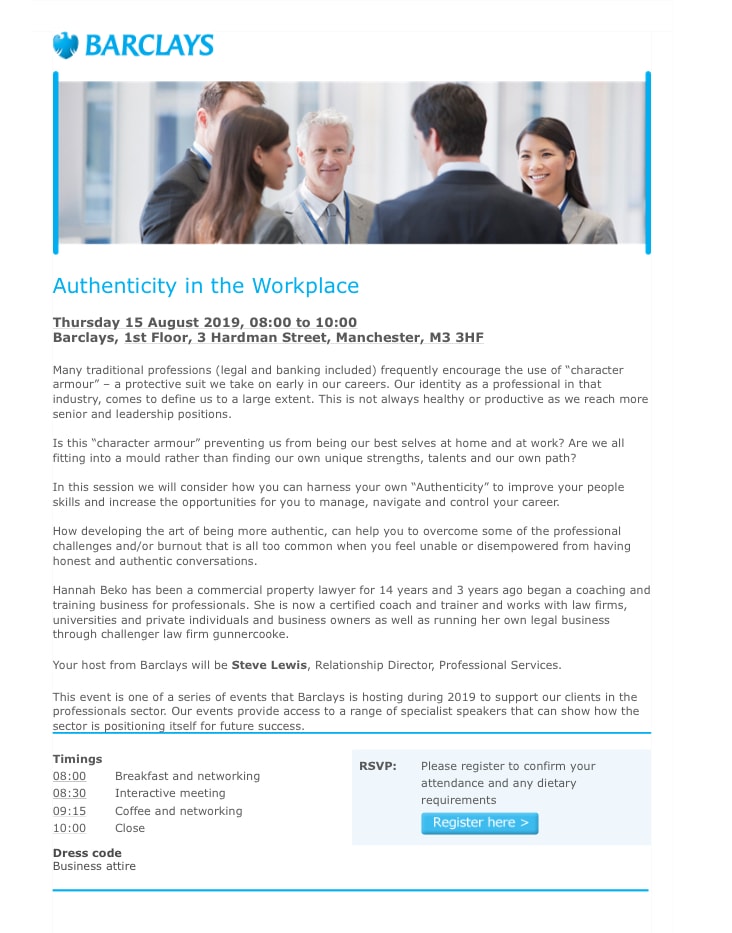 Organisations I have worked with
Professional Training UK Limited
Manchester Young Solicitors Group
Manchester Trainee Solicitors Group
"It all starts with happiness for me. When we take care of our mental health and wellbeing, we are able to be the very best version of ourselves in our private lives and our business and career. Happiness has a big impact on productivity, effectiveness and profit!"
Hannah, Lawyer, Coach & Trainer
Hannah has given me the tools to change my life!
If you want to kick start your journey to self care, go to one of Hannah's workshop. It makes you stop and take time to think about where you want to go.
Are you ready to step out of busy, and into the balanced life you thought you'd have by now?
Let's have a quick no obligation chat about where you are now.
© 2022 Authentically Speaking  |  Website by The Good Alliance  |   Contact   |   Policies
Authentically Speaking and The Lawyers Business Mastermind™ are trading names of Farmfield Limited