YOU'RE AN EXPERT AT PRACTISING LAW… BUT NOT AT GROWING A BUSINESS.
AT LEAST NOT YET…
Together we will work through the questions, fears and concerns around growing your own business and help you to generate more clients, more income and more confidence in your own business skills. 
In the past 10 years, I've learnt a great deal about what we lawyers don't know about running a successful business. Maybe you are a consultant or perhaps you've set up your own firm… we face similar challenges. 
No guessing about what works and what doesn't work
No worrying about where your next client or piece of work is coming from
No struggling uphill feeling that you're on your own
Monthly Business Development meetings, time for you to dedicate to your business planning and growth 
Access to trainings designed specifically for legal business owners 
Resources for business planning, business development, creating a road map for your business and more 
Simple actionable ideas that you can implement to grow your business in your way 
​And my support and encouragement to make it all happen!
You can hear more about the Incubator here and a 2:15 there is a special offer for anyone who is just starting out and hasn't made any money in their business yet! 
I've learnt a great deal about running a legal business over the years and my proven tools and strategies have been used by hundreds of legal business owners ranging from day one start ups to established businesses with 50 members of staff and three offices. 
You might not know me very well just yet, but you'll recognise some of the firms I have been supporting through the Lawyers Business Mastermind™.  Organisations including: Tiger Law, Taylor Rose, Keystone, gunnercooke, Nexa Law, Setfords, Legal Studio, ELM Law, Evolve Law, Lennons Solicitors, Woodstock Legal and more.
My clients come from all of the the major disciplines including;
Commercial Litigation
Corporate M&A 
Employment
​Private Client 
​Property Litigation 
Commercial Property 
Conveyancing
Since you're here, I'm guessing that you are either: 
You've decided that self employment is for you and you'd like to prepare for this before handing in your notice and joining us on the crazy journey of entrepreneurship!  You're a confident fee earner, but are you also a business owner?
How valuable would it be for you to have monthly access to the skills and experiences of someone who has been there to help you to navigate the pitfalls and leap over some of the potholes and get your business off to the best possible start?
You've been running your legal business for a little while now. 
You're probably quite familiar with the feast and famine type lifestyle where you're either working longer hours than you ever did in "normal" practice, and your family complain they never see you, or you're worrying about how much you'll make next month/quarter…
You don't necessarily have someone you can share your worries and concerns with, perhaps your other half doesn't want to hear about it every evening either.  Surely there is a community of likeminded business owners out there who you can share this journey with?  
The best thing about Hannah is that she has quite obviously "worn the T-shirt" when it comes to developing her own business and the challenges that can present in terms of (amongst other things) work-life balance and starting out as a self-employed lawyer. I would whole-heartedly recommend Hannah to anyone particularly within the consultancy-based/self-employed lawyer sector.
– Corporate M&A Lawyer coaching client 
If you are tired of the feast and famine lifestyle or are looking for 2022 to be the year you make that leap…
More lawyers than ever are starting to see the benefits of setting up their own business, it's a fantastic way to work!
The opportunities to create successful, sustainable and above all, enjoyable businesses are there, but we can't do it all alone. We don't have all of the answers, or enough time to go and find them. 
Time is one of our most valuable commodities as a lawyer, we charge by it!  You know how much 6 minutes of your time is worth to you. 
Whilst as a business owner you need access to advice, support and training on topics like: 
marketing that suits your personality
business development strategies for your sector/ideal clients 
managing your time effectively 
maximising your profits
the tax implications for your business and what you can expense
avoiding burnout as a business owner
and more…
Do you have time to access all of this support? 
And know where to start looking for it? 
That's why I created The Legal Business Incubator™,  to support you in growing and developing your business.  
Being around the right people definitely does expedite your growth and it definitely is inspiring. 

Thank you for all that you've done helping me towards getting my business to the next level without burning myself out. 
– Commercial Property Lawyer
 Business Development: to support you with fresh ideas to increase your pipeline of clients and work, building new relationships with contacts and prospects using our authentic sales methods so that clients are buying into you and your unique offering.   
​Training: learn more about all of the topics you'd love to have time to explore, legal marketing strategies, business planning, handling costs in your business, and more. 
Business Coaching:  once every 6 months of membership you are very welcome to book a FREE one to one business coaching session (currently £250 plus VAT) with me, the only business coach in the UK specialising in self employed lawyers and legal business owners.
WHAT DO YOU ACTUALLY GET IN THE LEGAL BUSINESS INCUBATOR™ MEMBERSHIP?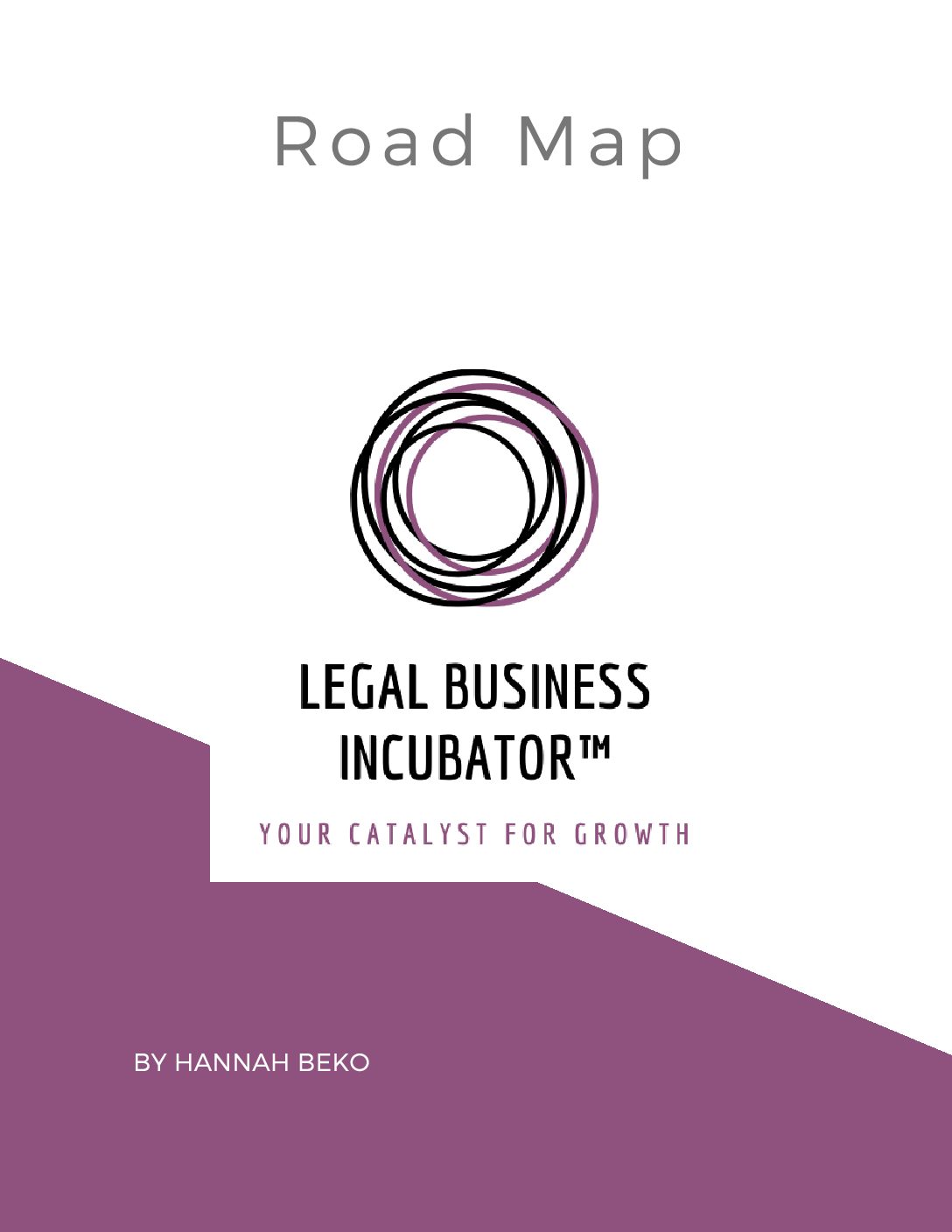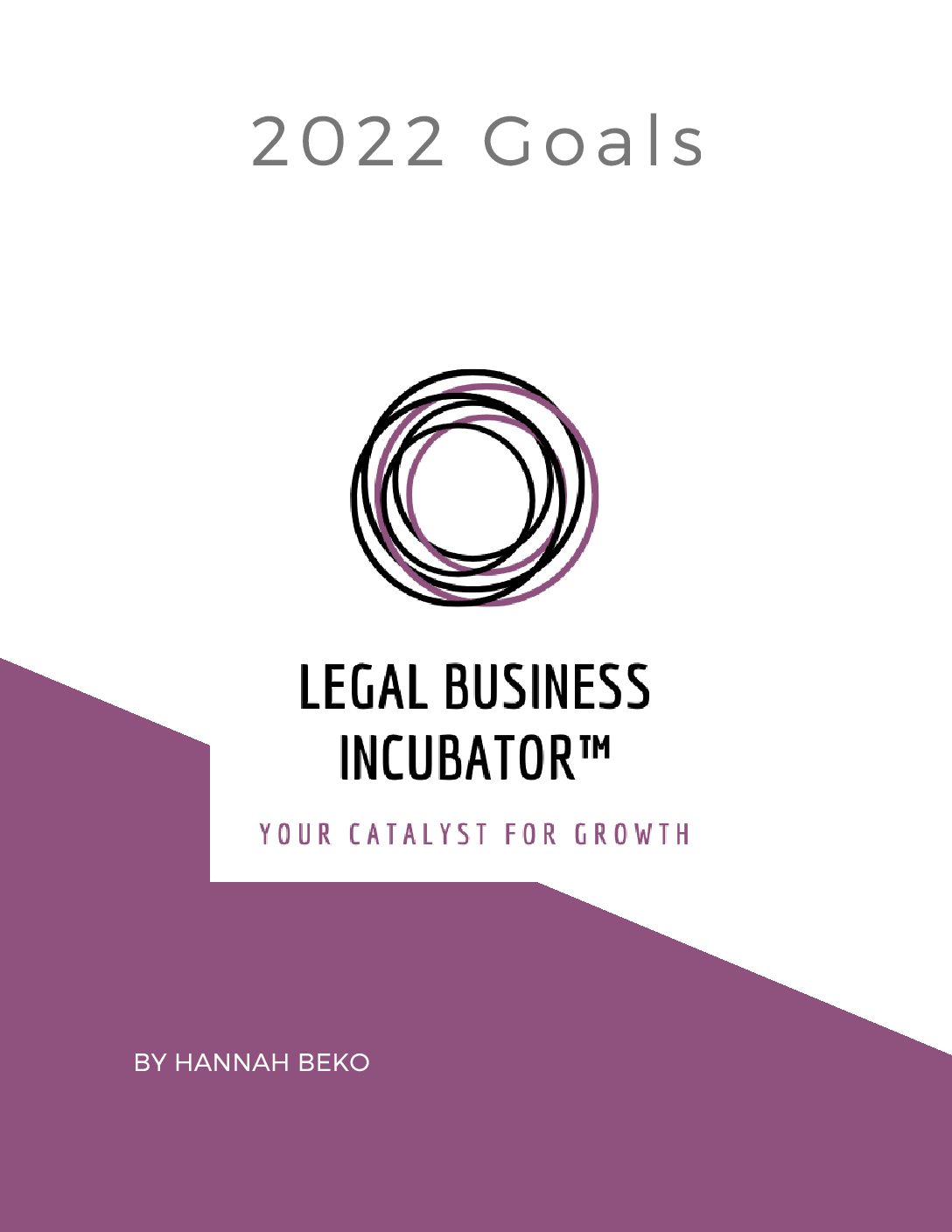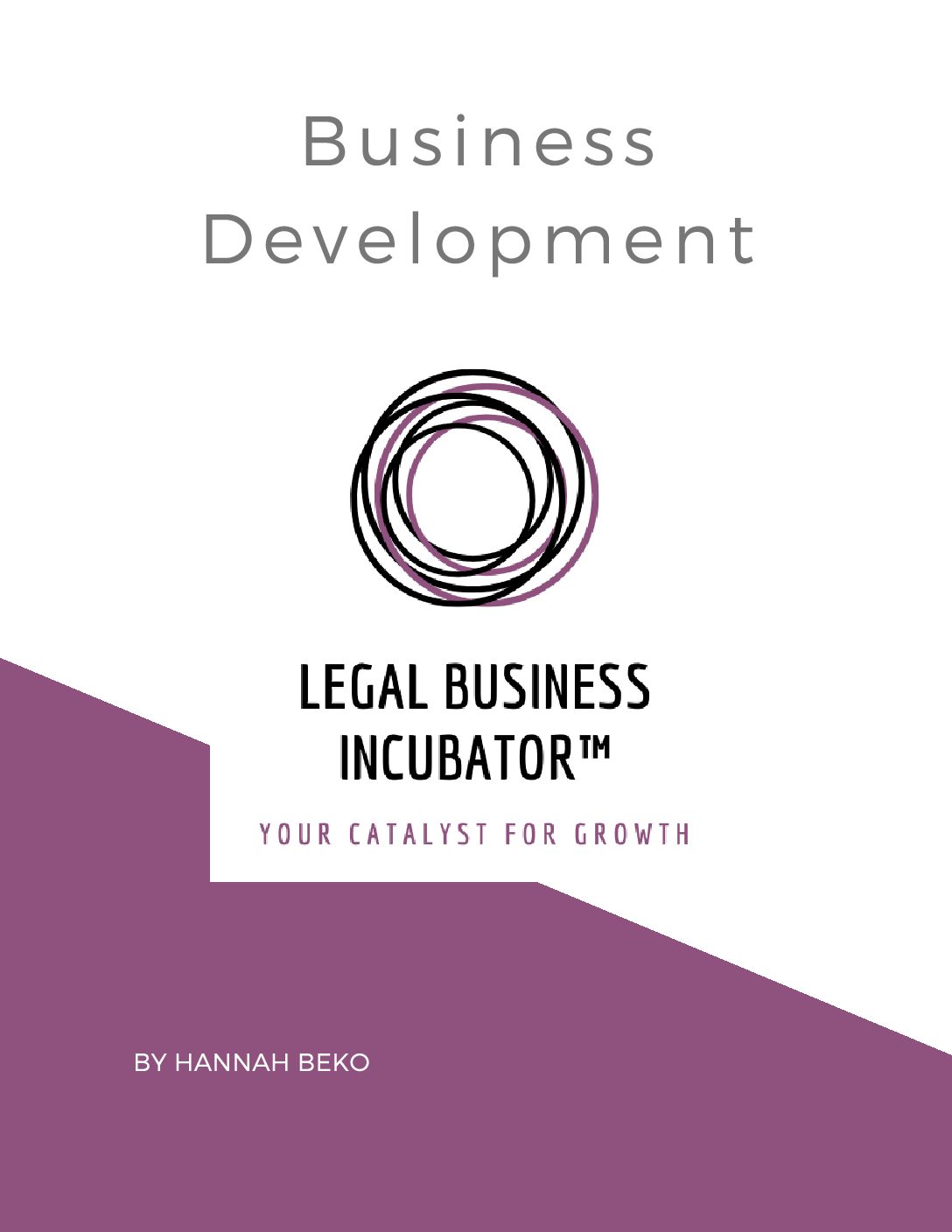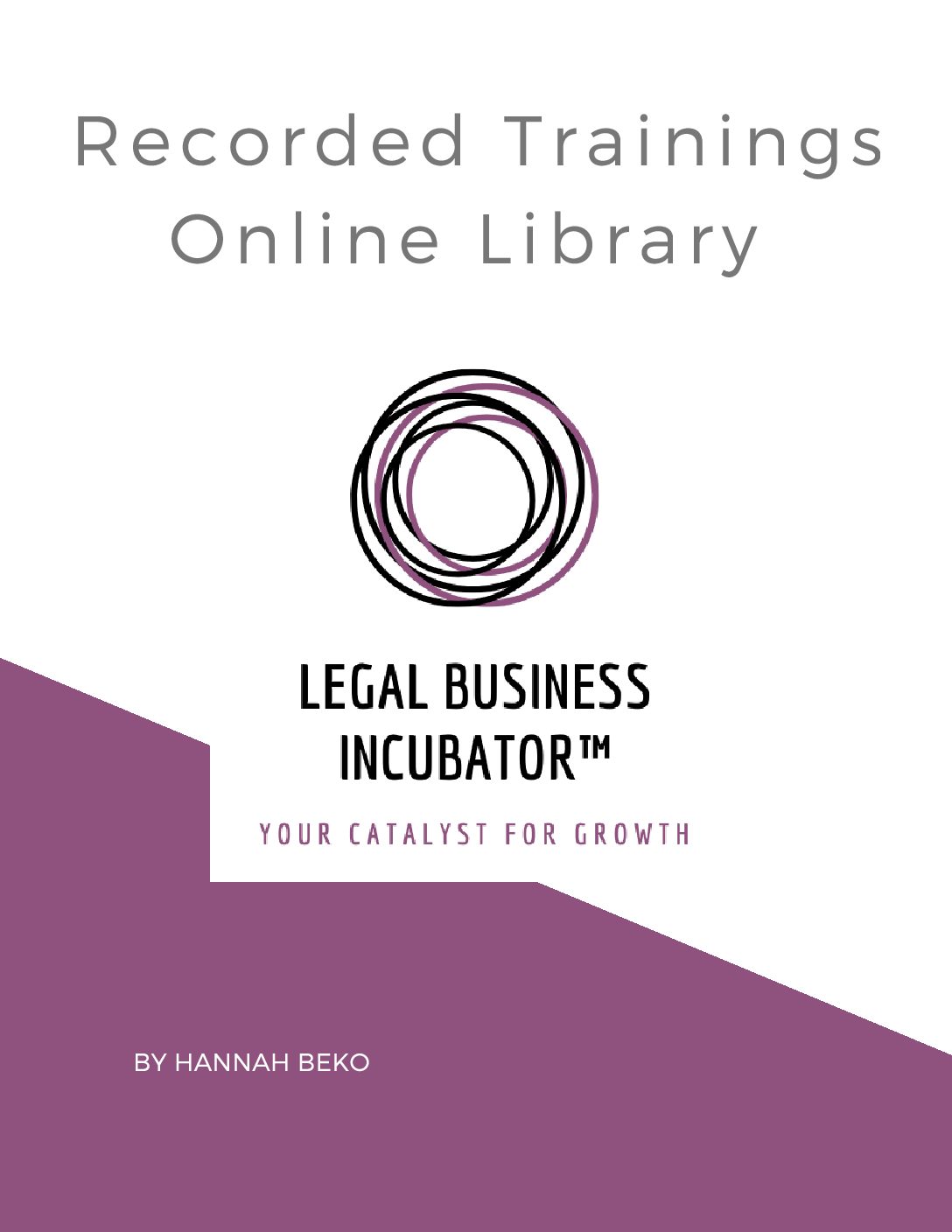 The Legal Business Incubator™ membership  consists of: 
Live Business Development Sessions.
There is a Business Development session for 2 hours every month (the last Tuesday of each month, usually at 1pm-3pm) which is run by me and open to any incubator member to attend. In these sessions I introduce different BD activities related to your target clients and sectors so that you can drive your business forward regularly.  You are welcome to join all of these sessions.  Having run similar sessions inside the Lawyers Business Mastermind™ for the past year, members report just how much they benefit from having dedicated time in the diary each month to spend on BD and the support of myself and the group with ideas and feedback on what they have created.   This is the most valuable aspect of the Legal Business Incubator™. 
The Legal Business Incubator™ Resources Portal. 
Registration for the monthly membership is via the online portal (Membervault) and this is where we house the training recordings and other valuable tools and resources.   This library is being updated with new content regularly.  The membership is not a course and there is no requirement for you to go through the resources on the portal unless you'd like to access these additional resources. 
Business Coaching & Accountability Sessions, available every 6 months. 
These sessions are run by me, the only business coach in the UK who specialises in working with legal business owners.  You will have access to the benefit of my 10 years of self employment experience combined with 5 years of executive coaching and training for the legal profession.  These sessions are charged at £250 plus VAT per session and as an Incubator member you will have access to a free session for every 6 months of membership. 
The sessions will give you a chance to check in on your goals and plans for your business and troubleshoot any issues from mindset and confidence, motivation and procrastination or increasing profits.  
Hannah is a fantastic coach! She has helped me make some really positive changes in how I am managing my time, improved my approach to my business and definitely left me feeling happier overall with what I am doing.

Her approach is refreshingly practical and is grounded in the commercial reality of the work we do.

– Litigation Lawyer, coaching client and current Mastermind member
How long is my commitment to the Legal Business Incubator?
As this is a new concept, we ask that you join for a minimum of 3 months initially so that you can make use of the fantastic resources available and see the difference in your business. 
What is the difference between the Mastermind and the Incubator? 
The Lawyers Business Mastermind™ is for those business owners who have a team. Once you have more work than one person can manage, you're welcome to join us in the Mastermind where you have access to monthly business coaching.
Is the cost tax deductable?
Yes training and coaching for your business should be an allowable tax expense, please do check with your accountant. 
Let's have a chat about your business
Find out whether the Legal Business Incubator™ can support your business start up and growth plans in 2022.
© 2022 Authentically Speaking  |  Website by The Good Alliance  |   Contact   |   Policies
Authentically Speaking and The Lawyers Business Mastermind™ are trading names of Farmfield Limited